Real estate is one of the most powerful wealth creation tools out there.
There are, of course, multiple platforms that can make the research and investing process easier.  Whether you are looking for information, real estate markets, real estate investment projects, properties to buy, or something else — you can find it online. 
You just need to know where to look.
So we've prepared this list of real estate investor websites to help educate realtors. In this article, you will find 25 different websites that are useful for information, house flipping, services, tools, commercial investing, and more. Anything you want to know about real estate investments, we've got you covered.
Holdfolio
Holdfolio's crowdfunding platform offers passive real estate investment opportunities to both accredited and non-accredited investors. Holdfolio deals are equity-based, meaning they provide the upside potential as well as cash flow.
One of the advantages of investing with Holdfolio is that we invest alongside our investors. Holdfolio invests around 4-10% in each deal. This means the investors are not being pushed to take risks that could potentially end up losing money. Our investors have high returns because not many crowdfunding platforms invest with their investors. 
Holdfolio aims for double-digit returns, at least 10% every year. Our investors have an average investment return of 18.87%.   You can learn about the possible profits to be made on any property before investing in it.
Investors find it appealing that Holdfolio's investment requirements are as low as $20,000, and it can be done via a self-directed IRA. This is a type of retirement account that allows you to invest directly with Holdfolio. Our minimum investment rates are incredibly low compared to other companies with most companies requiring a minimum investment of $50,000.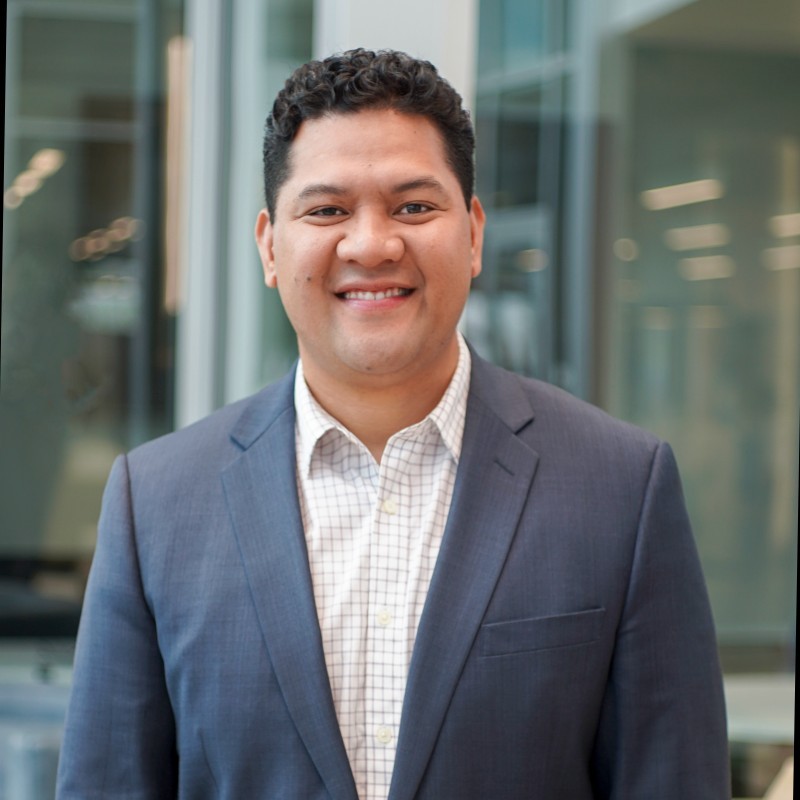 Recession Proof Your Future –

Invest in a Passive Income Strategy!
Don't let a recession derail your financial future – start building a passive income stream today!
Sign up now to see our Multifamily Properties!
SyndicationPro
SyndicationPro was created by real estate sponsors to provide transparency and increased access to syndicators and to provide investors with a high-end experience. The team behind this organization keeps SyndicationPro on track, making it the best real estate syndication platform on the market.
Syndicators and fund managers who work in commercial real estate will find SydicationPro the most useful. While the software is advanced, it is user friendly for everyone, from first-time dealmakers to those in charge of multibillion-dollar portfolios. It's also perfect for co-sponsors.
SyndicationPro offers a streamlined fundraising platform with a cutting-edge investment site, digital PPMs, the option to eSign agreements, and the capacity to add cosponsors to a deal.
Transparency is crucial when it comes to managing your assets, thus SyndicationPro allows investors to receive full reports and updates, as well as delegate access to others. It also allows you to calculate and notify your investors about payouts.
There is a lot of Real Estate Syndication Software on the market that can cost a lot of money. To provide better accessibility to real estate agents, SyndicationPro offers game-changing competitive prices. SyndicationPro pricing starts at $95.00 per month.
BiggerPockets
BiggerPockets is an online platform committed to assisting investors at all levels of expertise, whether they are seasoned commercial real estate owners or just aspiring investors looking to learn how to flip houses for extra money. 
For many people, the best way to get started in real estate investing is to listen to a real estate podcast, read a real estate blog, or participate in an online forum, all of which are available through BiggerPockets. This fantastic online resource can help you take the first steps toward owning a rental property or flipping a house. 
Millions of real estate professionals check the site first thing in the morning for the newest information on real estate investing fundamentals, landlords and rental properties, house flipping, mortgages, and innovative financing, and to sign up for special webinars. If you want to keep up with the real estate world, BiggerPockets should be one of your go-to websites!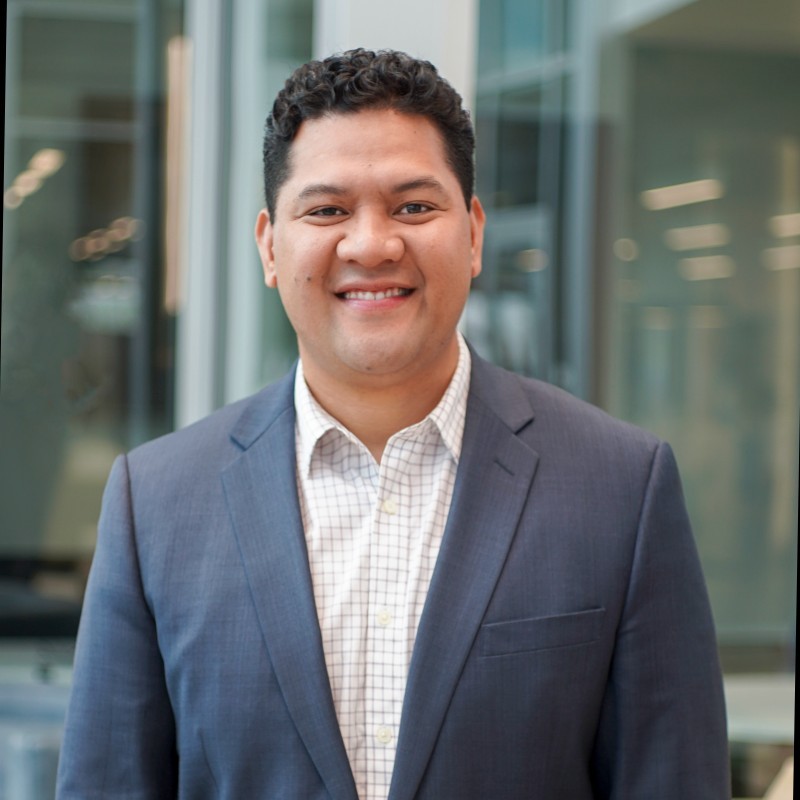 Recession Proof Your Future –

Invest in a Passive Income Strategy!
Don't let a recession derail your financial future – start building a passive income stream today!
Sign up now to see our Multifamily Properties!
Rental Kharma
Rental Kharma is a platform that uses your rental bill to raise your credit score. Yes, you've read that correctly. The company takes your biggest bill and uses it to your advantage. Rental Kharma simply adds your rental payment history at your present residence to your TransUnion and Equifax credit reports. 
That's all there is to it. You do not need to change your payment method. The company has a straightforward technique that is convenient for both the renter and the landlord.
The company promises to increase the clients' average score by 40 points with visible results in 3-10 days. Rental Kharma also provides a 90-day refund policy, in case a client feels that the company's services were not a good fit, the company promises 100% money back.
NeighborhoodScout
When it comes to real estate investments we all know that location is important. You simply need to study the neighborhood before you invest but worry not, there's a platform for that too! 
NeighborhoodScout is a website and online database of neighborhood analytics that uses a patented methodology to assist investors in creating neighborhood profiles and identifying the greatest investment opportunities.
The website can significantly reduce the amount of time and effort spent searching for real estate by focusing on the places that meet the precise criteria of individual rental property investors.
ActiveRain

Consider Active Rain to be the Facebook of the real estate investing world. The site is the world's largest repository of real estate knowledge, with over 300,000 active members and over four million blog articles. 
Those figures are crucial because in real estate investing, who you know is just as essential as what you know. Agents and brokers, appraisers and inspectors, lenders, and investors are among the members of Active Rain's community, which is the largest and most active professional social network in the real estate business.
So with the help of ActiveRain investors can connect with like-minded individuals and expand their network. 
NNN Deal Finder
A triple net lease (also known as a NNN lease) is a lease agreement in which the tenant or lessee agrees to cover all of the property's expenses, such as real estate taxes, building insurance, and upkeep. Because they provide low-risk, consistent income, triple net leased properties have become attractive investment vehicles.
NNN Deal Finder is the leading buyer's broker, assisting informed investors in locating reliable, long-term NNN Lease investments from recognized businesses with lower risk and more reward. Hundreds of NNN properties for sale are analyzed every day by their staff and presented to investors on a first-come, first-served basis.
Investors interested in other types of NNN properties, such as CVS drug stores for sale, Walgreens properties for sale, and 7-Eleven properties for sale, can collaborate with the company to uncover more precise characteristics. If you want NNN deals, they've got them all.
Zillow
Many investors consider obtaining a real estate license solely to have access to the MLS. Instead, by using Zillow, they can save hundreds of dollars per year in fees that could be better spent on an investment property. 
Many local MLS services, in fact, have data syndication agreements with Zillow. One of the reasons why the Zillow applications and websites had more than seven billion visits last year is because of this. On Zillow, real estate investors may access free investment tools and market data, search for attractive buys, and even advertise their own rentals.
HousingWire
HousingWire is the most prominent source of news and information for the mortgage and housing markets in the United States, with an audience that includes lending, servicing, investments, and real estate market players, as well as financial industry professionals. The company acts as a network for mortgage and real estate professionals to engage and connect, with over 10 million unique visits every year. 
Rental property investors can stay on top of the housing market by reading news, magazine issues, blogs, and watching films, listening to podcasts and webinars about trending real estate news, existing home sales and the economy, mortgage rates and credit trends, and how fintech can assist increase ROIs.
Rentometer

Investors can compare their goal rent to comparable rentals in the neighborhood on this site by entering only three pieces of information: the property address, the number of bedrooms, and the rent predictions.
To establish real world, fair market rental values, Rentometer uses a combination of syndicated rental data, proprietary databases, and an aggregate of user-generated information. It's an important real estate investing tool to utilize because underestimating the rent can result in a high vacancy rate and negative cash flow. 
Rentometer provides real estate brokers and landlords with rental comparisons, as well as portfolio batch analysis for aggregate reporting on numerous flats and properties. The company can also assist investors in attracting potential tenants: using the free rental listings, units that are currently available for rent will appear on the Rentometer widget and map with a distinct marking.
This Old House
This Old House is a must-visit site for any do-it-yourself real estate investor. 
The majority of first-time property investors lack the financial resources to engage professionals to renovate the homes they are flipping. Instead, they must rely on their own knowledge, which they can obtain through This Old House.
Every room of the house is covered with articles, instructions, and videos grouped by the site. It also includes woodworking, installing solar panels or alternative energy sources, HVAC, and more.  Anyone interested in learning more can look up local television listings or subscribe to the podcast or magazine.
REtipster
REtipster is the place to go for investor hacks and game-changing technologies that are transforming the business of investing in real estate for real estate investors that use a passive investment strategy. 
REtipster is a website dedicated to real estate investors, with proven tools such as articles, podcasts, videos, and more. Recent articles have covered topics such as real estate syndication, how to invest with $5,000, and where to discover the finest rental property deals.
Veterans United Home Loans
Veterans United Home Loans is a platform that allows veterans, service members, and certain military spouses to get a loan with the U.S. Department of Veterans Affairs (VA) with no money down. Private lenders, such as mortgage firms or banks, make VA loans.
Although VA loans are specialized loans, they aren't any more complicated or time-consuming than other types of house loans. This VA loan guide is designed to give you the information you need to complete your VA home purchase or refinance and make the most of your hard-earned benefit.
Real Estate Masters Summit
We all know that one person whose life has been completely transformed as a result of real estate investing. Maybe they were living paycheck to paycheck before but then they were able to grow their wealth enormously. If you wanna be one of those people you will find the Real Estate Masters Summit highly beneficial. 
The Real Estate Masters Summit is an online seminar platform that aims to educate realtors with a huge array of knowledge and experience. It provides realtors with direct access to leaders in real estate to take the guesswork out of becoming successful in the real estate industry. You can learn from the mistakes of seasoned real estate professionals while listening to their seminars online and become a real estate expert yourself!
FortuneBuilders
FortuneBuilders is one of the world's leading real estate investing education websites. It provides a platform to connect with their community, learn about fresh real estate articles and news, watch FBTV episodes, and view successful student-submitted real estate deals and successes. 
FortuneBuilders have made it their mission to share their passion for investment and business with their guests, as real estate is one of the most rewarding endeavors.
Houzz
Houzz is an online community and website dedicated to architecture, interior design and decoration, landscape design, and home renovation in the United States. Home professionals who are designing properties, flipping houses, and doing renovations can use the Houzz platform to locate and hire qualified design and construction experts. The platform allows people to connect with like-minded professionals by joining a global community of millions of homeowners, renovation specialists and interior designers. 
If you're a home professional, Houzz Pro can be another way to help you stand out, get clients, and manage your projects effectively and financially.
REIPro
REIPro is a real estate program for small and medium-sized businesses and large corporations. Real estate investors can use REIPro to look for a variety of properties, including unoccupied and bank-owned lots. You can also get the selling prices of such listings from this software. You can find assets from numerous locations by using the quick search option. It allows you to search for both close and faraway properties. REIPro also functions as a marketing platform, allowing you to send messages to prospective clients and investors. 
Self Storage Investing
When it comes to investing in a niche market, self-storage is one of the old-timers. Self-storage has long been regarded as one of the most rewarding investment niches.
Self Storage Investing allows people to become financially independent without the hassles of tenants, toilets, or trash! After years of investing in self-storage and amassing a portfolio of over 2 million square feet of storage space, Self Storage Investing has become a well-known name.
The website offers passive investment alternatives along with educational bits on self-storage investments. The company has also developed many products, events, and one-on-one coaching programs to show investors how to profit from self-storage. Anyone can easily choose from their products online and get started in Self Storage Investing! 
Short Term Shop

The Short Term Shop (EXP Realty) is a full-service short-term and vacation rental sales and acquisition organization that serves the Smoky Mountains, Emerald Coast, Forgotten Coast, Orlando, Gulf Coast, and Blue Ridge, GA areas. The company focuses on educating and helping investors to make long-term wealth by investing in short-term real estate investments.
The company is specialized in finding short term rental investments for their clients to get involved with and help them every step of the way. They provide a cash flow calculator service for those who are interested in short term rentals but are unsure of their potential cash flow. They even have an STS University that teaches individuals all the necessary skills to make money with short term rentals. 
Carrot
Carrot is a lead generator hub that helps real estate investors and realtors get more leads through their websites. Carrot's team of professionals provide their clients with the leads they need to grow their businesses by utilizing SEO ranking, software, and training. 
If you want to have a real estate investor or agent website that gets search engine rankings and generates free seller and buyer leads and to be able to take full control of your site from start to finish so your brand is unique to your target market and does not feel like another template website, you can use Carrot's services to generate leads the right way.
Crime and Place
Crime and Place is a platform for crime rates and mapping. Yes, it shows the crime rates, the types of crimes, and when they were committed in the area. It can be very beneficial in terms of knowing the area before you invest. The app has three main features:
The Crime Compass is a unique color-coded perspective that allows you to rapidly see your surroundings as you travel. It refreshes dynamically utilizing the device's GPS and internal compass technology.

The Map Overlay visualizes crime statistics as a fully interactive heat map, complete with GPS tracking to show your current position.

The map overlay and a handy graph display 1 to 5-year crime estimates, as well as any other specified location, such as a dropped pin or a specific search.
ClimateCheck
Millions of properties in the United States are currently at risk, and many more will be in the near future as a result of altered weather patterns and worldwide environmental circumstances. 
Knowing the facts can assist you in making better decisions about how to manage, sell, and purchase your house. The ClimateCheck property report function can help you analyze the individual and collective effects of climate change in general. Understanding each risk—heat, fire, storm, drought, and flood—has become an important component of homeownership.
Through its proprietary risk assessment and report, ClimateCheck empowers property purchasers, owners, and brokers by exposing and quantifying the dangers associated with the climate.
LandWatch
LandWatch is one of the leading online resources for rural properties and lands for sale, including hunting land, forests, farms, ranches, development sites, and homesites for vacation, enjoyment, or investment. The sellers advertise a piece of land for purchasers to find – and you can also find foreign land for sale here. The best part is that searching for land on their website is free; all you have to do is register to access its features.
If you're looking for a new property as a land developer or agency, LandWatch provides a dedicated search tool just for you. You can narrow down your search by property type. Multi-family zones and commercial properties, as well as land size. You may also filter your results based on price, size, and availability.
Auction.com
Think eBay but for properties.
This property auction platform has an unrivalled collection of over 16,000 properties currently for sale. Each is kept inside a searchable database where users can search by city, foreclosure status and ownership status, just to name a few parameters.
Auction.com not only allows registered users to bid on a property of their choosing, but they also offer detailed analysis of the property's tax history, the surrounding neighborhood, and ental estimates—almost anything a prospective buyer would need to know before making an informed buying decision.
The platform boasts $52 billion in sales to date. There are currently over 16,000 properties available for sale and 6.3 million registered buyers on Auction.com.
Call Porter
Call Porter is the world's only live answering service and lead management system designed specifically for real estate investors who want to buy and sell more properties without having to work harder or spend more time on the phone.
The company offers to set you up with a custom phone number which you can use in your marketing material. Every time someone calls that number, the company's team of professionals who are expertly trained in real estate will answer the calls for you and build relationships with your potential customers. Call Porter utilizes its services so you won't miss any phone calls or any deals. 
Holdfolio Stands Above All
In summary, real estate investments require a long process of studying and researching but you don't have to be the one to do it! You can join us at Holdfolio and let our team of professionals take care of everything while you get to handpick the property you want to invest in then sit back and enjoy your passive income!