Owning an apartment building will always seem like a big deal regardless of where you live. It could be due to concerns with cost or the magnanimity of the project. While that may seem like a justifiable concern, the reality remains that purchasing an apartment building is not so different from buying a smaller rental property.
The most significant flex that apartment owners enjoy is the protection of cash flow by the many tenants, even when there are a couple of vacant units in the complex. Investors like yourself may find this real estate investment interesting. However, expanding your commercial real estate portfolio through apartment buildings may still be challenging as many of these complexes require you to make a down payment of at least $100,000.
However, the good news is that not all apartment complexes are that expensive, and there are several financial options you could explore to buy your apartment building. It is even possible to purchase commercial real estate with no money.
You will find in this guide how you can go about owning an apartment building and how to recognize good deals. Let's get right into it.
Should you Consider Owning an apartment building?

All good investors consider the risk-adjusted return of any investment before putting their money in it. Apartment buildings generally have a substantial risk-adjusted return, implying that apartment buildings are a good investment. But it is not uniform across the board. Different apartment buildings have unique risk-adjusted returns, often based on the purchase price.
In other words, buying apartment complexes could be good or bad business depending on many factors. As a good investor, you must take time to evaluate properties before buying, taking into consideration several aspects like the state of the apartment building, rental/ownership demand in the location, the relative price of the property to other similar properties, and local real estate trends.
The big takeaway from real estate investments is that people will always need a place to live. It is even a more significant win considering that apartment buildings are often the most affordable option. There's currently a shortage of affordable housing in many American cities, which plays well into the hands of mid-level housing apartment owners.
Furthermore, there are several luxury apartment buildings currently in construction. These same rental properties are the first to reduce rent or face massive evacuation whenever the economy nosedives.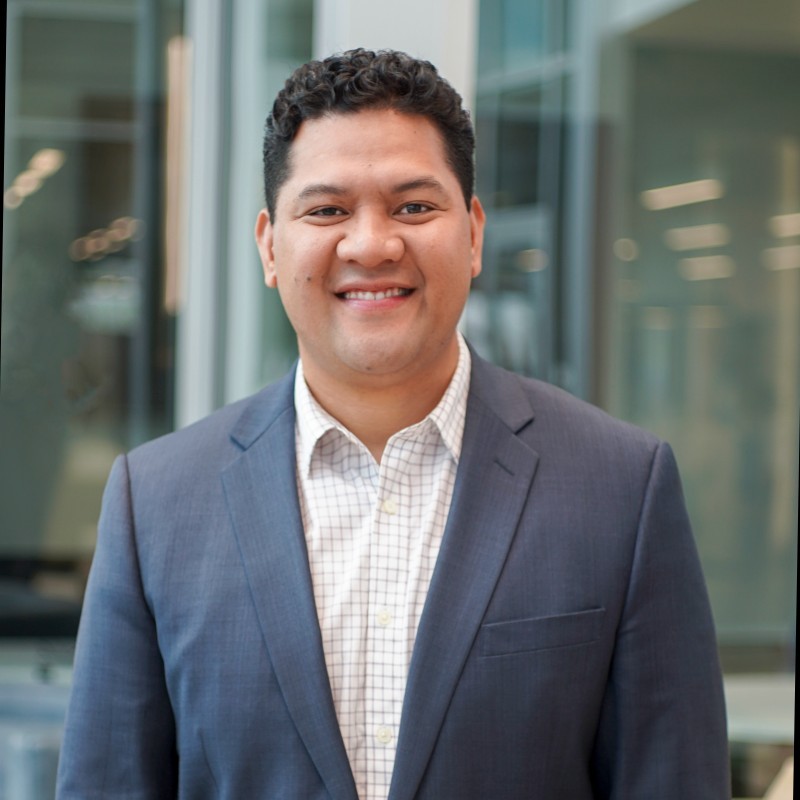 Recession Proof Your Future –

Invest in a Passive Income Strategy!
Don't let a recession derail your financial future – start building a passive income stream today!
Sign up now to see our Multifamily Properties!
Advantages and Disadvantages of Owning an apartment building
As mentioned earlier, buying apartment complexes can make you profits or losses. This caveat leaves full responsibility to the investor to make an informed decision when considering apartment ownership.
Pros
Cash Flow

The most notable advantage with apartment complexes is the cash flow, which is almost incomparable to what you can get from other investments like stocks and annuities. Apartment buildings afford investors stability and cash flow protection even when there are some vacant units in the complex. Rental income is steady, thus making it a massive reason to own an apartment building.
Tax Benefits
Apartment buildings fall under commercial real estate even though these properties are often for residential use. This dualism makes an apartment complex attractive from a tax benefits perspective, implying that investors enjoy depreciation deductions and huge mortgage interest. This depreciation schedule is often much faster than other commercial assets.
Risk Factor
Apartment buildings are great for risk management. While you may need more money to maintain your apartment complex, these rental properties provide less risk than other typical real estate assets while increasing potential profits. Owning an apartment building differs from a single-family home as an investor is still sure of their rental income from occupied units even when tenants vacate some units.
Cost
It becomes a massive advantage for property owners when they can spread operation, maintenance, and renovation costs among individual units in the apartment complex. Depending on the utilities and miscellaneous expenses, apartment buildings offer investors lower per-unit operating expenses than other investment properties.
Take, for instance, the all-too-common roof replacement. The cost of this operation being spread between the units drastically reduces the burden on the property owner. Simple as that!
Although this is not a direct function of an apartment building, the cost of renovations can also be less expensive if considered on a per-unit basis. After all, buying materials in bulk saves you money.
Inflation Hedge
Inflation is a situation where the purchasing power of people deplete due to the rising cost of goods and services. The effect of inflation can take different forms depending on the particular business. While it could spell doom for some, it may not hinder some firms in the same breathe. An apartment building is one of such real estate investments that fall under the latter category.
An apartment building generally has a one-year lease term compared to other commercial real estate leases, typically locked for about 3 to 5 years or have an annual 1% increase. This model affords the apartment ownership ample time to study comparable rents in the present market. The implication is that with the right strategy and timing, an apartment complex owner can adjust the rent to rise with inflation, thus maintaining rental income flow.
Auxillary Income Stream
An apartment complex has the potential to generate extra income separate from the rental income from tenants but through amenities. Apartment building ownership can create new passive income streams by setting up and monetizing laundry rooms, pools, vending machines, extra parking lots, gym, or office spaces.
Even more interesting is that cost of these amenities doesn't have to be paid out of the owner's pocket, as the investor can quickly spread such expenses between all units in the apartment complex, making it easy to recoup everything put into said amenities. Good apartment investing is being able to recognize and reduce recurring costs to maximize net operating income.
Potential Partnership

Purchasing one apartment building alone might seem too massive a project to undertake on your own. The positive is that there is no reason to do it solo. Unlike stocks and bonds, investors can work as a group in apartment investing. You need to link with other investors interested in the same type of real estate investing. This way, you can purchase an even bigger and better investment property, thus maximizing your potential profit.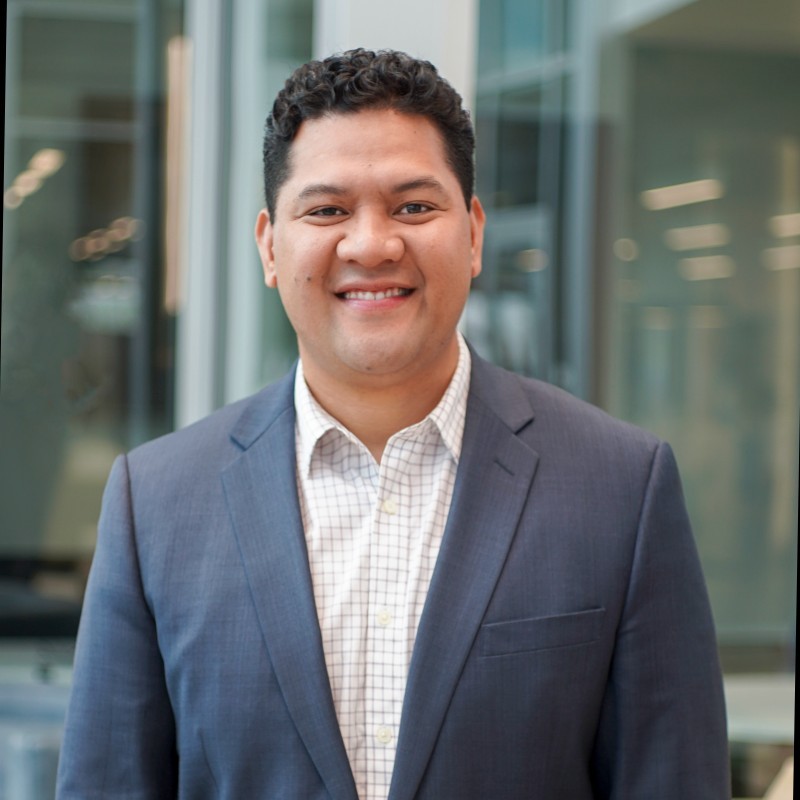 Recession Proof Your Future –

Invest in a Passive Income Strategy!
Don't let a recession derail your financial future – start building a passive income stream today!
Sign up now to see our Multifamily Properties!
Cons
Liquidity Concerns
Suppose you want to enjoy fast returns from your apartment complex investment. Apartments may not be the best form of investment property to consider. Unlike stocks and mutual funds that you can quickly sell for more liquidity, it would take longer to sell off your apartment building for the same.
Management

Managing a multifamily property is much work, and it spans several aspects that would naturally compel you to consider hiring a reliable property management company. A good property management company will help you handle aspects like:
rent collection
maintenance
background checks for new occupants
advertising for vacancies
landscaping
Outsourcing these tasks allows the investors to focus on their daily job and other things of interest. What about when you are unable to outsource these tasks? You'll have to do everything independently, which means much more work.
You may think that hiring a good property management company is all you would need to be confident in management, but that is only one-half of the job. You also need to supervise the management company to ensure things are going in the direction you require.
Huge Down Payment
A hefty down payment continues to be a significant challenge in owning an apartment building. An apartment complex is a massive property, and the down payment at the point of sale is always higher than what you would have to pay for a single-family home.
Although there are financing options to curtail the humongous down payment an investor must pay for an apartment complex, these vast sums make it difficult for new investors to buy lots of apartment buildings. This situation further makes it challenging to diversify your portfolio in different market classes.
Occupants' Problems and Vacancies
Every apartment owner's goal is to fill the multiple units in their complexes with tenants, as the bulk of returns will come from them. But managing human beings can be complicated if you do not have the grace for that kind of thing. You may have tenants who fail to pay their rents on time, those who would rather face eviction than pay, those who damage amenities, and those who commit to long-term leases but leave unexpectedly. All of these situations could become a real headache to handle.
Liability
Good apartment investors often protect their commercial real estate with a robust insurance policy. But sometimes, even this measure proves inadequate in certain situations. Property owners are liable to face the law for accidents or crimes perpetuated from or on their property. However, investments like stocks, mutual funds, and bonds do not have this risk.
Changing Market Factors
You never can predict how the market will look a few years from today. You can only project, and projections fail. You may buy an apartment complex in a fantastic area with all checkpoints of a great neighborhood and then witness a spike in crime over time, thus driving tenants out in troves. The real estate market is unstable, and you must prepare to mitigate its effects on your cash flow and tenant base.
First, you must make room for rental price adjustments and then lower the rent if needed. This margin allows you room to meet the debt service on your apartment building.
Reducing rents when the market takes a dip is sometimes inevitable, but good investors compensate for this loss by boosting their income. The positive is that there are many ways to boost your apartment complex income independent of the typical rents. Remarkable ways to achieve this goal include increasing fees for laundry facilities, reserved parking, or any other amenities in the complex.
You can also utilize the ratio utility billing system (RUBS) to generate more income from your property. RUBS calculates utilities based on square footage, occupancy, number of bedrooms, or a combination of all or some of these. RUBS transfers utilities and their financial burden from the property owner to the occupant.
Time Factor

You must dedicate enough time to your apartment investment to make the most of it. It is a long journey from when you choose a suitable apartment to the financing stage and finally to completing the purchase. It could take several months to wrap up this process, which is only one phase. In a situation where you cannot afford to hire a property management company, you take on those responsibilities yourself. That screams more work!
But does transferring these day-to-day responsibilities to a syndicator mean you do not have any other role to play? Of course, not! You still need to supervise the syndicator to ensure that your investment is still on track to raise profits.
Pathway to Owning an Apartment building
Define your Goal
Investing with a goal is always the right thing to do. Because without a plan, it only feels like you're heading somewhere but without an actual destination in mind. Make it clear where you are heading and why. Ask yourself what you want from owning an apartment building, and then study how much income you need to generate from your complex.
Define your Budget
Defining your budget is crucial as it helps to keep your finances on track. Budgeting is where you determine how much you're willing to invest in an apartment. You must leave some money for repairs and portfolio diversification. Good investors know better not to overload their portfolio with one investment.
Study Cash Flow Forecasting
To make the best deal, you must be ready to commit to extensive study. Forecasting is where you must determine where to focus your time and energy. You will achieve this by modeling prospective deals to determine how much profit you can expect from buying a particular apartment complex.
Select Market

Indeed, you have to start looking from somewhere. For many reasons, it is always better to begin from the local market. It is easier to manage an investment within a driveable distance, plus the advantage of understanding the workings of the neighborhood. Model a few deals and see if it is attainable before spreading your tentacles to other states.
Obtain Financial Pre-approval
Scout for different lenders to compare their rates and products to choose the most suitable. Push to get pre-approval from at least 2 of the lenders. Getting this pre-approval is crucial as it gives you comprehensive quotes to compare and contrast after finding your suitable apartment complex.
Begin Search for Suitable Properties
The next step is to start scouting properties. Several popular real estate apps and websites facilitate a seamless connection between investors and owners. Another option is to link with brokers with off-market properties.
Make Offers
It would help if you summoned your full negotiation prowess. Everyone at the table is there to negotiate the best possible deal. There's no reason to be emotional about presenting your offer, even if it is lower than the listing price. Owning an apartment building is an investment, so you must only offer an amount that seems reasonable to you.
Go on Inspections

You want a quality assurance check to ensure you get what you saw in the advertisement. The property's condition needs to be intact as it could lead to extra expenses for repairs. Carefully assess the electrical, roof, plumbing, and airconditioner as these can be pretty expensive if they need repairs.
Hire a Reliable Syndicator
You will need a reliable property management company to manage many aspects of your investments. It is crucial that you interview different companies, compare their reviews, and carry out a thorough assessment of their background and achievements before committing to a syndicator. The role of this company is too crucial to fumble this choice. Your decision here will make or break your investment.
Lock in Financing
Return to where you got pre-approval with the deal you found, compare their rates and get full approval from the most suitable lender.
Close
Finalize the purchase by signing the paperwork. Then never forget to celebrate your win. Hurray!
Last Words
Buying an apartment complex can be good and bad, depending on several factors. It certainly is not suitable for every investor as investment goals differ. Spend time considering all the points in this guide to enable you to make an informed choice. Guard against uninformed decisions as they can drive you out of the market.