Now more than ever, we need to be smart with our money. As the economy struggles, investors everywhere seek opportunities to build wealth and diversify their assets. If you're an investor, real estate investments offer the lucrative potential you want. 
If you haven't looked into the rental income potential of investment properties, now is the time. Make the most of the real estate industry through passive income, tax shelter, and inflation hedging, today.
The Awesome Benefits of Real Estate Investing in 2022
Whether you have just a small nest egg or millions of dollars for real estate investing, the right real estate investments can be lucrative. Given the proper tools, knowledge, and investment partners, sound property investment can become a robust cash flow for life.
It doesn't matter if you're investing in industrial projects, commercial real estate, or residential realty. A good investment in real estate can outperform many other riskier and more volatile investments, such as stock market investments like mutual funds.
There are many reasons why you should invest in real estate and properties today. The market is yours to seize if you're ready. Avoid the pitfalls of investing in real estate and become a successful real estate investor in 2022.
With the guidance of leading real estate investors, anyone can capitalize on the real estate market.
Real estate investment opportunities offer many exciting benefits.
Predictable and Consistent Cash Flow
Although cash flow may vary significantly depending on the types of properties, all sound rental properties can deliver consistent, robust income. Ideally, your real estate investment portfolio should include every type of physical property, including vacation rentals, office buildings, retail spaces, single-family homes, and more.
The profit potential of any investment real estate will also depend on the tenants. Some tenants are unreliable, leading to inconsistent rental income. Other tenants will make your real estate investment completely worthwhile!
Work with an investment specialist to diversify your real estate portfolio through a business model that works.
Inflationary Hedge
Inflation is really bad, and we all know it. Fortunately, real estate is a well-known hedge against inflationary pressures. As every seasoned investor knows, typically as the prices of goods and services increase, so too do house values and rents. This makes real estate a particularly attractive investment opportunity in 2022.
The last thing you want to be doing is watching your hard-earned money go to waste. Whether sitting on a single-family home for appreciation or investing in short term rentals, new investors have many reasons to invest in real estate.
Secure, Lasting, and Powerful Returns
A diverse portfolio includes physical real estate for both the short term and long term. Some investors choose to 'flip' their realty investments following a period of renovation. Other investors prefer a rental property that delivers long-term cash flow.
Owning physical property provides many benefits. If properties are not rented, they can still undergo price appreciation. Depending on the housing market and real estate values, a real estate project may increase significantly in value.
In some cases, investors will outright sell a rental property after years for a profit. Lower and higher prices vary across different locations, so an investor should consult a seasoned market expert for guidance.
A good return on investment (ROI) is always a top priority.
Crucial Tax Benefits & Advantages
All seasoned real estate investors know the importance of tax benefits. Real estate investing provides various deduction opportunities that other investments do not. When owning property, you can deduct the following expenses to help offset or cover costs:
Mortgage Interest Rates

Taxes

Insurance

Management Fees

Maintenance & Repair Costs,

and

Marketing and Advertising Expenses
Using a 1031 Exchange under the IRS code, investors can even defer capital gains taxes on an investment property indefinitely. Overall, when you invest in real estate, there are many ways to protect and build lasting wealth. Tax benefits are one of the top reasons so many people start investing in real estate.
Significant Portfolio Diversification
In today's tumultuous economic times, many investors are looking to broaden and deepen their portfolios. Given the stock market volatility of other forms of investments, real estate continues to provide much-needed protection. If a mutual fund is performing poorly or has a poor future performance outlook, a real estate investment may compensate.
Consistent income from rental properties is one of the best ways to offset losses from other investments. Every strong portfolio will encompass multiple asset classes.
Passive Income Potential
As you earn income from investing in real estate, your level of activity can vary. Some investments, like rental properties, are almost entirely passive. It all depends on the properties and real estate investors involved.
Do you want to be more hands-on or detached? Do you have a management company to handle your properties? Are you a co-investor taking on minimal responsibility? Do you prefer to be an active landlord, managing rent collection, maintenance, and tenant relations?
Your level of involvement will affect the passivity of your income. Nonetheless, rental incomes are often considered passive because they do not require consistent, daily working hours like sources of regular income.
So sit back and collect the monthly checks!
Community-Building
Although you can reap many financial rewards when you invest in real estate, not all benefits are monetary. Real estate investors are also investing in their communities. Vacation rentals provide a much-needed escape for families and friends. Commercial realty investments help provide critical services for consumers. Rental units and home investments offer a living space for individuals and families.
Investing in real estate also affords investors many opportunities to gain exposure. You may meet real estate developers, agents, brokers, contractors, lawyers, and more. If you do your due diligence, you can even leverage these connections to finance projects for the future.
In short, real estate can benefit you, your loved ones, and the community at large.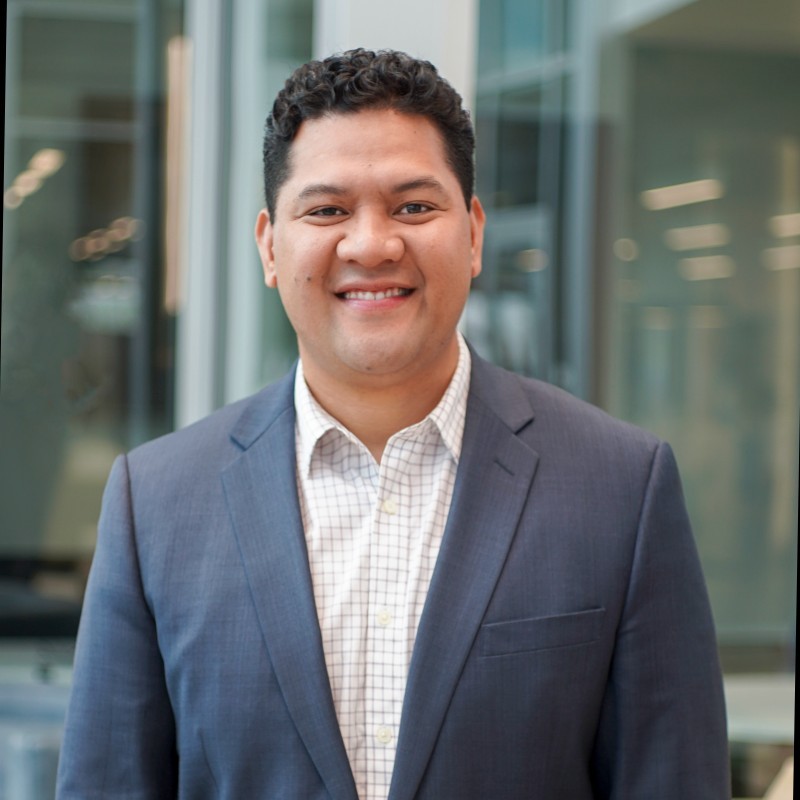 Recession Proof Your Future –

Invest in a Passive Income Strategy!
Don't let a recession derail your financial future – start building a passive income stream today!
Sign up now to see our Multifamily Properties!
Top Real Estate Investments for Maximum Wealth Creation

Of course, you wouldn't be investing in real estate if it was only for the non-monetary benefits. At the end of the day, this venture is about making money. You want to accumulate wealth, diversify assets, and enjoy a life of freedom.
Why let your money stagnate when you could invest it, multiply it, and pursue your dream life because of it? Whether you're an individual investor or one investor among many co-investors, you have various reasons to invest in properties.
Maximize Your Earnings through Residential Real Estate Investments
Although commercial properties may have a high ceiling for profit, residential real estate is equally attractive to investors. Residential realty investing carries numerous benefits. Firstly, residential investments have the lowest barriers of all real estate types, often requiring less capital and risk. An apartment unit is far less costly than many commercial properties!
Secondly, residential properties can also contain many tenants. Depending on the vacancy rate, a multi-unit complex will often offset lost monthly income on vacant units.
Thirdly, if you're investing in residential properties, you'll also find the zoning laws, rules, and regulations to be less stringent. This cuts the bureaucratic red tape and allows you to move along doing what you love – making money!
Finally, residential property ventures are full of opportunities. Everyone wants and needs a roof over their head. Homes, townhouses, apartments, duplexes – you name it – are always in demand. This cannot always be said for commercial and industrial properties, especially in a bad economy.
Given our current economic crisis, residential properties and real estate represent the least risky real estate investment ventures. Because residential leases are shorter than commercial leases, tenants are more likely to remain for the duration of the lease.
Long-Term Profit from Residential Real Estate
Whether purchasing a century-old townhouse in San Francisco, coffin apartments in New York City, or a sprawling ranch in Montana, residential investors have many ways to profitably diversify their portfolios.
With large crowdfunding efforts, co-investors can significantly increase their earnings.
Crowdfunding investments are increasingly popular in 2022. A multifamily real estate crowdfunding platform, Holdfolio makes lucrative residential investing significantly easier.
Without the knowledge, time, and capital, most residential investors struggle to succeed. Fortunately, Holdfolio handles all the hard work. With exclusive access to high-return residential investments, multiple investors can kick back and enjoy a completely passive real estate investment opportunity.
Through just a few clicks in a simple online portal, investors can capitalize on the vertical integration of a property management company, development company, and investment firm.
So don't delay. Don't go it alone. Join Holdfolio and enjoy an innovative residential investment model that works. Top income-producing properties are waiting. Make the move today and realize your completely passive income potential.
Continuous Income from Commercial Real Estate

Commercial real estate is highly coveted for a reason. Although arguably more complex than other types of real estate projects, commercial investments offer many benefits. The potential for lucrative returns, consistent cash flows, and diversified assets makes commercial realty an alluring prospect for investors.
Generally, commercial real estate includes businesses and corporations leasing the properties These lease agreements come in various forms, including triple net leases, full-service leases, absolute net leases, and more. Each lease agreement specifies the rent, tenant and owner responsibilities, and timeframe.
Commercial leases include properties such as hotels and motels, offices, warehouses, general stores, restaurants, medical businesses, gas stations, and more.
Key Reasons to Invest in Commercial Real Estate
The key takeaways from commercial realty are that it has lucrative earning potential and low tenant turnover. Because the lease agreements are more complex, tenants and investors are more likely to work out differences and disputes than back out once the agreement is signed.
These commercial leases are also often long-lasting. Many of these leases exceed a decade, which causes commercial tenants to maintain better care of the properties. After all, the business is concerned with reputation through presentation. Properties in poor condition may hurt the companies' bottom lines.
Some commercial lease agreements, such as triple net leases, even put the burden of properties' expenses on the lessees. The investors pay the mortgage while the lessees pay the monthly rent, the properties' taxes, the properties' insurance, and the properties' maintenance expenses.
Commercial property values are also directly tied to the business's revenue. More successful businesses can increase these values significantly. Given their quality of tenants, lease durations, returns on investment, and appreciation rates, commercial realty investments can be lucrative.
Profiting from Industrial Real Estate Investments
When most people think of industrial properties, they think of commercial properties. However, there are certainly distinct differences. Typically, commercial properties provide a level of connection to the public. The most salient example is through businesses such as restaurants, doctor's offices, general stores, gas stations, and so on.
In other words, industrial properties are a type of non-public commercial property. Industrial real estate investing typically targets manufacturing facilities, storage and distribution facilities, data centers, chemical plants, multi-purpose spaces, and more.
Businesses and companies that use industrial properties are not concerned with presentation or public appeal. They simply require space and location. Under industrial leases, tenants assume most of the control and responsibility. This is particularly appealing to investors who want to play more passive roles in their investments.
Key Advantages of Industrial Investment Properties
Like other commercial properties, industrial properties are usually secured through long-term leases. This generally ensures durable, predictable rental incomes. Because down payments on industrial properties can be substantial, long-term leases are critically important. With time, the returns can be very healthy.
Due to the size, location, and use of industrial properties, tenants are also more inclined to pay substantial amounts. Just imagine sprawling warehouses, high-tech data centers, or crucial chemical plants. The high rental income potential is very promising.
Because many industrial properties are focused on space availability, aesthetics don't matter. This means these properties typically require minimal maintenance. The tenants typically handle these costs anyway, often leaving just the mortgage up to the investor.
Given the ever-growing need for industrial facilities, such as supply and storage spaces, industrial real estate remains a very stable investment. In our troubling economy, investors can rest assured knowing that industrial properties remain in high demand. In fact, with the increase in remote services and online retail since the pandemic, distribution facilities are booming.
Capitalizing on a Real Estate Investment Trust (REIT)
Real estate investment trusts are unlike other types of real estate investment ventures because they are not, themselves, real estate properties. Rather, REITs are companies that own or finance income-producing real estate. Real estate investment trusts usually trade on the stock market and can cover a wide range of property types and sectors.
Currently, real estate investment trusts collectively own over $3.5 trillion in gross assets across the country. Some REITs focus on specific types of properties while others have widely diversified portfolios. Assets include retail real estate, apartment complexes, office buildings, infrastructure, data centers, luxury hotels, and more.
Because many REIT shares are publicly traded, they are regulated by the Securities and Exchange Commission (SEC).
Main Reasons to Invest in REITs
A REIT generates income by leasing space and collecting rent. The REIT pays this income to shareholders as dividends. REITs are required to pay out at least 90 % of taxable income to shareholders. Some types of REITS, such as mortgage REITs (mREITs), earn income from interest on investments.
Historically, REITs provide investors with steady dividends and lasting capital appreciation. They are also dissimilar from many other assets, which contributes to strong portfolio diversification. Compared to the rest of the stock market, REITs deliver better total return performance.
An investor can buy REIT shares as they would any public stock. Private REITs have potential too. Interested individuals should consult a seasoned investment specialist before beginning.
Start Your Investment Future Today
Whether you're investing in massive projects via online real estate platforms, or simply want to purchase a modest townhouse, you have so much to gain from real estate investing. Any property type has the potential for strong, predictable returns. The right investment property is waiting.
But you shouldn't go it alone.
Without the support and guidance of sterling professionals, you may flounder. You may miss opportunities, squander capital, and prevent the future of your dreams. Don't let your wealth stagnate or diminish. Don't invest in volatile markets or unpredictable projects.
You deserve a rewarding and simple real estate investment opportunity. Partner with top experts and enjoy the high returns you want from the historically profitable real estate properties you can trust.
At Holdfolio, we are fully integrated. Collectively, our property management company, construction company, and realty investment firm have helped numerous investors secure the passive income they desire.
See what our portfolio has to offer. See what your future holds. Consult our investment experts and begin your journey of long-term wealth creation today.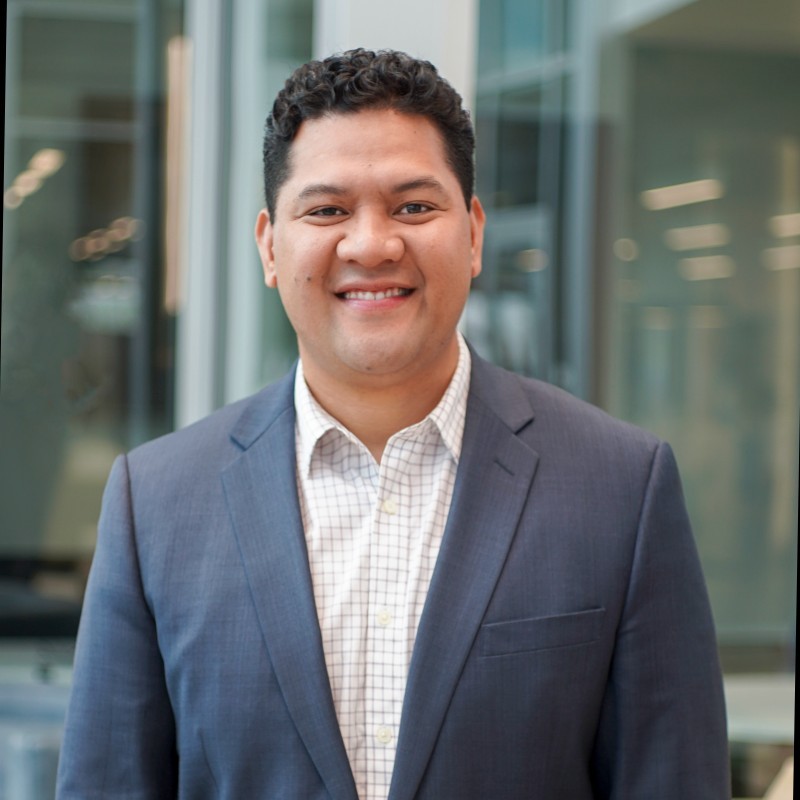 Recession Proof Your Future –

Invest in a Passive Income Strategy!
Don't let a recession derail your financial future – start building a passive income stream today!
Sign up now to see our Multifamily Properties!