If you live in a region where real estate is costly, investing in out-of-state property may sound attractive. If you currently own a house but want to diversify your assets, it may be appealing. It's possible that all you want is to purchase a vacation house. Alternatively, your motivation might be a combination of all of these factors or something else entirely.
Regardless of your motivation, out-of-state real estate investments are great for passive income. But how do you get started in a state that you don't know?
Here's Holdfolio's guide to out-of-state real estate investing.
What is Out-of-State Real Estate Investing?
First, let's talk about what exactly out-of-state real estate investing is. It literally means investing in a real estate property that is not in the state that you live in.
There are four primary reasons why investors buy rental property outside of their home state:
Investing in locations where population and employment rates are both significant.

Diversifying a rental real estate portfolio by investing in locations that fit your investment plan.

Concentrating on the kind of returns you want, such as maximum cash flow, high appreciation, or total yield throughout the holding term you've set.

In areas with fewer restrictions, cheaper real estate taxes, and landlord-friendly legislation, maintenance costs are cheaper.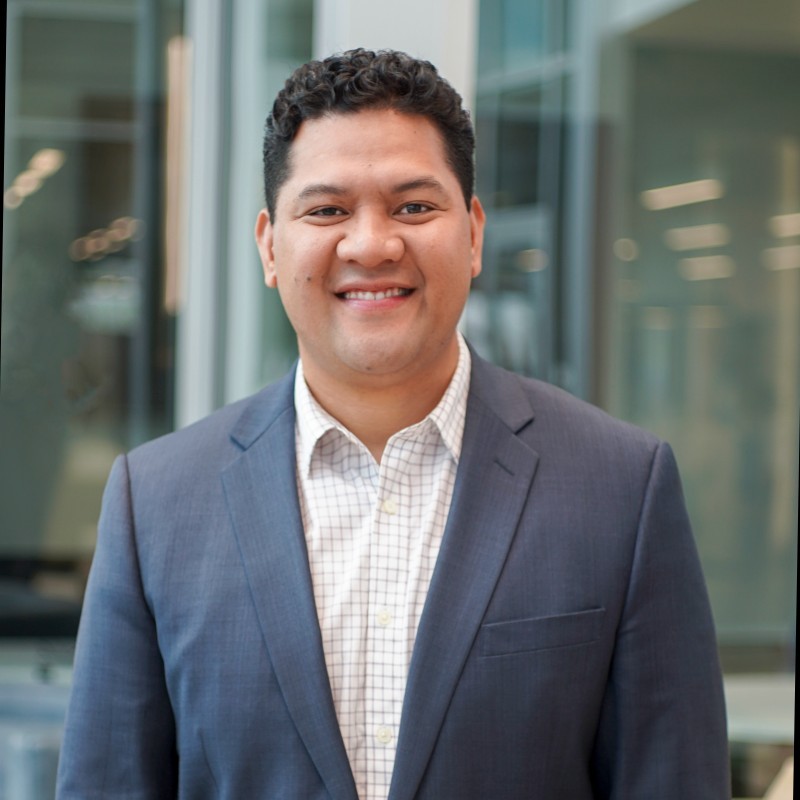 Recession Proof Your Future –

Invest in a Passive Income Strategy!
Don't let a recession derail your financial future – start building a passive income stream today!
Sign up now to see our Multifamily Properties!
How To Start Investing Remotely The Easy Way
Investing in out-of-state rental properties starts with doing your homework. Making informed judgments can help you make great selections. First and foremost, you should be pre-approved for financing so that you can make an offer promptly when you locate the right bargain.
Locate the markets where you're most likely to meet your financial objectives, then do comprehensive research on the area, the property itself, and the seller. Because you won't be able to meet the seller in person or even view the property, you'll have to compensate by doing as much research as possible.
Now let's get real.
In order to be able to make the best decision about your investment, the local market, type of property, laws, and regulations, financing, and more it will require enormous amounts of time and effort. As a busy investor already you would not want to travel to different states or spend days, if not weeks, online researching.
But there's an easy way to do all of this. You can just sign up for Holdfolio's online real estate investing platform and let us handle all this work.
When you sign up for Holdfolio's online platform, you can handpick the properties you want to invest in from the listings provided and updated by Holdfolio's team of realtors. You can invest as little as $20k and start enjoying your passive income because when you invest with Holdfolio, you won't have to find a property manager or physically visit the property. Holdfolio has it all for you.
There's a team of professionals to help and guide you through every step of the way such as preparing to buy a property, finding information about the local real estate market, finding tenants, managing the property, the day-to-day liabilities of the landlord, and more.
Contact us and let our team of professional realtors help you find your next passive income resource!

Before Starting Your Investment Journey…
Before putting your money in an out-of-state real estate investing make sure to think through your goals and your finances. You can draft a business strategy and take notes of how much you want to invest and how much you want to have in return in a year or so by using the Return on Investment Calculator by Holdfolio (Scroll to the bottom of our online real estate investing page to find it).
Make sure to have a strategy in mind because that will make it easier for you to reach your goals. If you are not sure about how to advance with your investment, Holdfolio is ready to help you. As mentioned earlier when you invest with Holdfolio, you will be provided with a property manager and you will have constant assistance from our team of professional realtors who can help you build a solid strategy.
Make sure to utilize the available online tools to save time and money, like Holdfolio's app.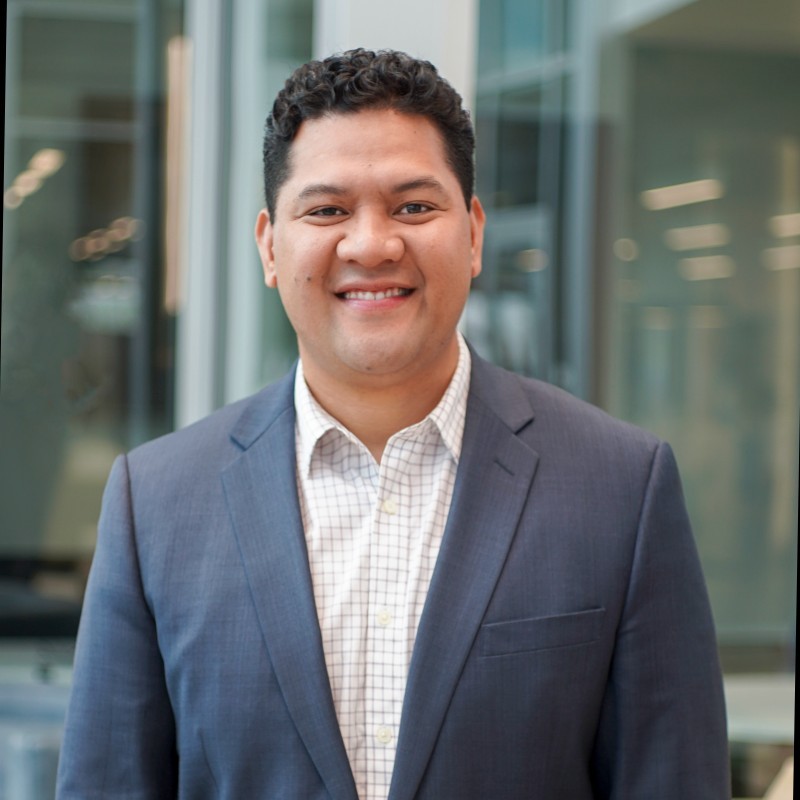 Recession Proof Your Future –

Invest in a Passive Income Strategy!
Don't let a recession derail your financial future – start building a passive income stream today!
Sign up now to see our Multifamily Properties!
How And Why Out-of-State Investing Works
There are various benefits to out-of-state real estate investing:
Higher Returns on Investment
There are two significant financial advantages of investing in a property out of state:
When you can afford a larger down payment, your cash flow improves. For example, if you have a $25,000 budget to work with. When you buy in a market where property values are $100,000 vs $200,000 or more in a high-cost location, your LTV will be more reasonable and your revenue stream will be higher with a reduced loan payment.

When you invest in out-of-state markets that make sense, your return on investment is higher. Purchasing rental property in an undervalued market with a big population and job growth potential might result in considerable market value appreciation over time. With greater equity from appreciation, your return on investment is maximized.

Finding Real Estate Market Diversity
The location of your rental property has a significant influence on your investment plan.
Single-family homes are ideal in family-friendly suburban submarkets and some urban districts. Millennials and singles are prepared to pay a higher rent for a smaller space, on the other hand, like highly populated mixed-use areas where people live, work, and play.
To comprehend what you're looking for before exploring out-of-state areas to buy a rental property in, you need to know what your preferred investing plan is.
Diversifying Your Portfolio
Diversification is the fundamental guideline of risk management in investing. And, if you're seeking to flip houses for a livelihood, buying a house out of state is one method to diversify your real estate portfolio and keep your business afloat.
Instead of focusing on finding the greatest rental property in a single market, smart investors focus on owning one or two properties in the correct out-of-state real estate markets to reduce risk and increase profit.
If you invest only in one market, you might end up losing all of it if the market crashes.
Potential Appreciation
There is limited opportunity for property prices to rise without considerable income growth when the ratio between local incomes and home prices becomes too high.
In a healthy real estate market, the ratio of house prices to household income has historically ranged from 2.5 to 4. However, according to the Brookings Institute, average property prices in certain places are more than ten times greater than average wages. Without higher wages, it's just not feasible or sustainable for these places to experience much more appreciation.

Challenges That You Must Consider When Choosing Far Away Properties
Investing the time and energy to study the market is one of the most difficult aspects of buying rental property out of state. While the potential returns are higher, investing outside of your local market comes with a steeper learning curve.
Here are a few potential downsides of renting a property out of state, as well as ways to prevent making a costly mistake:
Skipping Research
Not doing the research before investing in an out-of-state property is one of the biggest mistakes an investor can make. Make sure to complete in-depth research and connect with local investors and investment companies.
Hiring a knowledgeable and experienced property maintenance company that can support your due diligence and property assessment can help you eliminate the most common mistakes that investors make.
Finding Tenants
Long-distance real estate investors are attracted to rental properties because of the revenue they provide. As a result, they concentrate on full rental properties and modest multi-family ventures. Cash flow from a turnkey rental property begins the day escrow closes if the property is already occupied.
Unfamiliar Local Real Estate Markets
When you're investing in real estate in another state, you will need to study the local market. Unfamiliar local real estate markets can be challenging to understand.
For example, in some areas, the laws are substantially stacked in favor of the tenant.
While there may be a high demand for rental properties in certain areas, regulations and policies that favor tenants may limit ROI and cash flow. Investigate local regulations and market norms by speaking with property managers and joining local investment organizations to have a better understanding of the real estate market.
Unfamiliar Real Estate Laws
Another problem is deciphering the rules and regulations governing property ownership and property taxes in your desired location. Even if you study every line of the municipal laws and regulations, what is written on paper does not necessarily correspond to what occurs in the actual world. Talk to local property owners to obtain a better grasp of the issues.
Misleading Expenses
Similarly, it's difficult to correctly estimate remodeling expenses and, therefore, how much it would cost to flip a home without seeing it firsthand.
Of course, photos are helpful, and you may acquire many prices by consulting a local Realtor. However, it's difficult to be certain about the repair bills and financing of a house fix and flip if you haven't visited the property in person. It's a danger that's amplified when you choose contractors you've never worked with before, and it might jeopardize your house-flipping business strategy.

Tips For Finding A Great Property Manager
When buying an investment property in another state, the principles of how to pick the appropriate Realtor remain the same.
Their expertise working with investors is one area where you should pay special attention. When they stroll through potential houses, you'll be relying on their knowledge and vision. Realtors who have worked with investors and investment homes before will know what to look for—and what to look out for.
You should look for property managers who are experienced and well-trained in the type of property you want to invest in.

Your property manager should be an expert who is able to forecast an approximate return on your investment.

Your property manager should be able to provide you with pre-inspected properties.

Your property manager also should be able to tell the indicators of economic growth in the region you are interested in.
Finding a property manager can be a time-consuming task as you cannot just trust anyone you see online. It'll take lots of research, asking for referrals, related documents and certification, and more.
But as we said before, when you invest with Holdfolio, you don't need to worry about finding a property manager. Holdfolio has property managers who are experts in their areas and can help you with everything you need.
Letting Someone Else Operate Your Investment Property
Consider turnkey homes if you want to invest in out-of-state rental properties that require less maintenance before being rented. A turnkey property is a fully refurbished home or apartment that is ready to rent. In certain situations, the property is already leased and has a renter, so you'll have a tenant and cash flow right away.
Hundreds of firms around the United States, such as Holdfolio specialize in finding, maintaining, and selling rental properties.
Working with Holdfolio has various benefits for out-of-state real estate investors such as:
Accessible investment with low minimum investment, you can become a partner with an investment of as little as $20,000!

Easy and transparent–you can calculate your potential returns on your investment by using the Return on Investment Calculator on Holdfolio's online platform.

Small diversification, you can decrease your risk and increase your returns with multifamily investing.

Vertical integration includes a construction company, a property management company, and a real estate firm, all under the same name: Holdfolio.
You can learn more about out-of-state real estate investing online with Holdfolio here.
More Reasons To Become An Investor In Different States
There are various reasons why investors choose to invest in out-of-state real estate. We've listed some of them before in this article but let's dig deeper.
Grow Your Portfolio While Diversifying It
Other investment options may be discovered through out-of-town rental homes. For example, you may start investing in rental homes in another state and your real estate professional may also be able to assist you to find attractive commercial property deals. You could find yourself diversifying your real estate portfolio to include commercial properties or fix-and-flip chances.
Buying a commercial property will broaden and diversify your real estate portfolio and experience. You may also be able to acquire additional real estate assets because you are in a more inexpensive market.
Having a Vacation Home
If you've been to the area more than a few times, you could always buy a vacation house there. You can utilize it for a few weeks or months each year with your family.
When the house is empty, you may rent it out to guests on short-term leases or through services like Homeaway or Airbnb. Guests leasing out your holiday home for their holidays might help keep your vacation home's expenditures down and ensure that it is used all year. In addition, the revenues from your holiday property provide a second source of passive income.

Conclusion
Investing in out-of-state real estate can be a great source of passive income when you do it well. But doing all of that homework and research can be difficult.
Having a real estate investment company like Holdfolio by your side to assist you whenever you need will ensure that your investments won't fail and you can just sit back and enjoy your passive income!
Investing with Holdfolio is so easy! All you need to do is sign up to our online platform, choose the property from regularly updated listings and invest the amount of your choosing!
Holdfolio helps real estate investors, both accredited and non-accredited, to find more secure investments with their years of experience and hard work.
Sign up today and start growing your wealth through passive real estate investments!