The economy has been in a state of uncertainty in recent years, leaving investors on edge. Nobody could have predicted the impact the global pandemic would have on any of their investments. While the real estate market climbed, stocks entered freefall as the journey unfolded. What's an investor to do?  
Now as we transition into a state of recovery, the multifamily real estate market is a great asset class to consider as you work towards building long-term wealth. Companies like Holdfolio allow you to diversify your portfolio by investing in stable income-producing assets across different locations and price ranges, which can help reach your financial goals faster. 
In this article, we're going to talk about some of the best markets for buying multifamily properties based on key factors like population growth, job growth, and affordability, and how Holdfolio can easily get you in on these lucrative investments .
How to Choose A Good Real Estate Market for a Multifamily Housing Investment
There are many things to take into consideration when choosing the best market for your multifamily developments. For example, a few things to consider are:
Market size

Cost of living

Transit options

Quality of life
First, you should choose a market that has strong population growth and a strong job market.
Second, look for markets with low vacancy rates and strong rent growth. High demand from renters means higher returns on your investment.
Third, find out if there is a reliable renter base in the area before you purchase any property. You want to make sure that this community will be able to support your property long-term. Here are a few promising markets to get you started.
Best Multifamily Markets to Invest in 2022

Houston, TX
Houston is a great city for multifamily real estate investment. The city has many employment opportunities, a growing population, and the housing demand to back it up. If you're looking for an area with solid economic growth that will allow your rental income to increase over time, then Houston may be right for you!
Boise, ID
Boise is the capital and most populous city of the U.S. state of Idaho. It is located on the Boise River in southwestern Idaho. In a friendly tone, Boise is often referred to as the "Gem City" because of its extraordinary natural beauty, which surrounds the city.
Low property tax rates are a benefit of investing here in Boise, as well.
Las Vegas, NV
Las Vegas is the largest city in the US state of Nevada, popular for its casinos and entertainment.
Its low cost of living and warm climate attracts many new residents, and over the years, its downtown area has also attracted businesses, making it a growing hotspot for those looking to live or invest. 
Dallas, TX
Dallas is a great market for multifamily investing, especially with the recent job growth and population growth. There are also many new apartments in the pipeline that should be completed over the next several years.
The lack of affordable housing in the area continues to be a large problem for those who are not making high salaries. This is why many people are choosing to rent instead of buy, which has led to strong demand for apartments.
Tampa, FL
Tampa is a great place to invest in multifamily properties. The city is home to a number of new developments and its population growth has been climbing steadily over the last decade. This means there are plenty of opportunities for investors to make money by purchasing apartments, condos, and townhomes that are located near major employers and schools.
Tampa enjoys year-round sunshine, and many beautiful beaches nearby, which means you'll always have plenty of tenants interested in your property. You can also take advantage of tax breaks that encourage people to own vacation homes or second homes in Tampa.
Atlanta, GA
Atlanta has a diverse economy, which means that it offers many opportunities for growth and development. There is also a growing population of young professionals who want to live in the city, which will benefit you as an investor because they will be looking for multifamily properties when they need them.
Atlanta is home to many Fortune 500 companies. That means there are plenty of people with disposable income interested in living in the hustle and bustle of the city. Atlanta also has a low cost of living compared with other cities around the country.
Raleigh/Durham, SC
It's no secret that Raleigh/Durham is a great place to invest in multifamily real estate. The population has grown by more than 50% in the last 10 years and this growth shows no signs of slowing down. It's also home to several Fortune 500 companies, as well.
It has a strong economy with more than 1 million jobs supported by a diversified economic base of high-technology manufacturing, finance, insurance, and other service industries. The area is also known for its beautiful parks, beaches, and mountains nearby.
Charlotte, NC
You may be familiar with Charlotte as the second-largest city in North Carolina and home to Bank of America and Wells Fargo. It boasts a very strong job market, a great climate, and a low cost of living. No wonder many people relocate to this beautiful city.
This makes for a strong candidate for a lucrative multifamily housing investment.
Salt Lake City, UT
Salt Lake City is the capital of Utah and the largest city in the state. Located in the Salt Lake Valley, it's surrounded by mountains on every side. The population is 189,360—and growing!
This city is a vibrant place that has something for everyone. It is home to many large corporations meaning new jobs are being created all the time, and it is also a popular tourist destination thanks to its many ski resorts, hiking trails, and beautiful parks.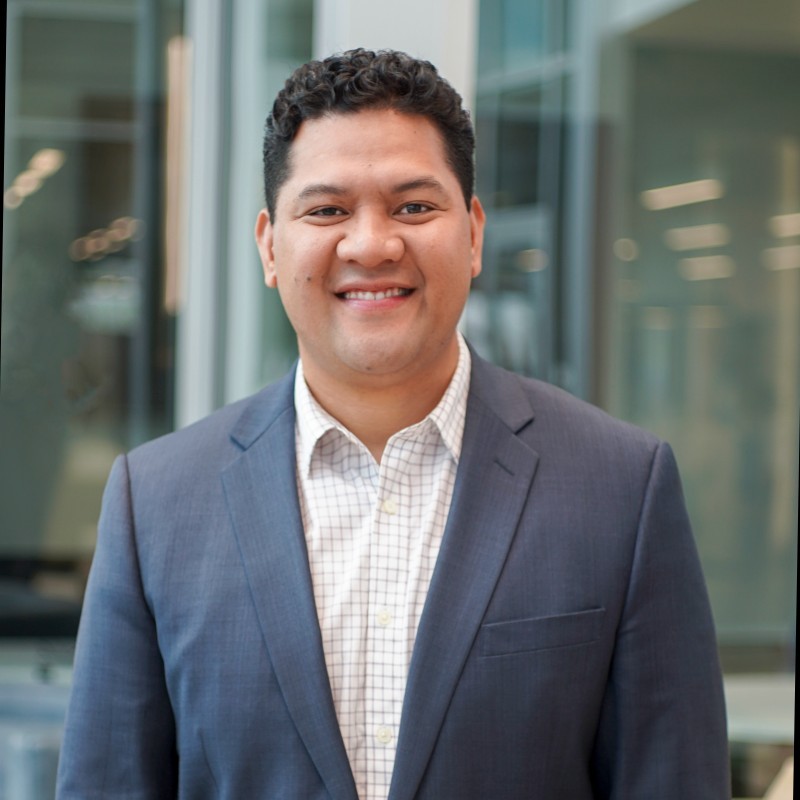 Recession Proof Your Future –

Invest in a Passive Income Strategy!
Don't let a recession derail your financial future – start building a passive income stream today!
Sign up now to see our Multifamily Properties!
Conclusion

The best way to invest in a multifamily real estate project is to find and invest in the best market. This means looking for partnerships with companies that invest in strong markets exhibiting positive job growth, salaries, and housing price trends. You can also look at market data such as median home prices or average rental increases for apartments in those cities to help you make the right choice for your investment portfolio.
Investing in multifamily developments in the right market can be lucrative as long as you calculate the cost and return of your projects taking all things into consideration, such as financing or loan costs, improvements, land development, and rents. Consider locations near great schools, hospitals, and retail centers. 
Contact Holdfolio for the right guidance on lucrative multifamily developments for investment. They have already done the research so you don't have to, making it the best option to diversify your portfolio through passive investment.