They say the more you read, the more you know. The more you know you can grow. And this is especially true when it comes to your passive income. Earning hands-off income streams is one of the best things you can do for your financial future, and it's by definition one of the simplest as well.
Unfortunately, simple ventures don't always make for easy ones. With the multitude of options available for you to earn passive income streams and build generational wealth, it can be challenging to weigh the risk score versus the benefits of your investments – particularly when it comes to projects managed by a third party.
So what's an investor to do? We've got a simple solution: start reading. In this article, we've compiled a list of some of the most powerful, insightful, and illuminating books on building passive income streams. With these literary gems, you can expand your knowledge base and enter the game armed with more strategy and tact than ever!
How Do I Start Earning Passive Income?
If you're unfamiliar with the process, earning residual income is one way to get money with little to no effort in maintaining the source. This means you can grow wealth in your sleep! As all of the best passive income books explore, there are a variety of ways to get started.
With a diverse pool of options, you'll likely find that some are better suited to your skills, goals, risk tolerance, and lifestyle than others. Gaining a solid foundational knowledge and understanding of passive income ideas that have led to successes and failures is a fantastic place to start. For that, we need some good books.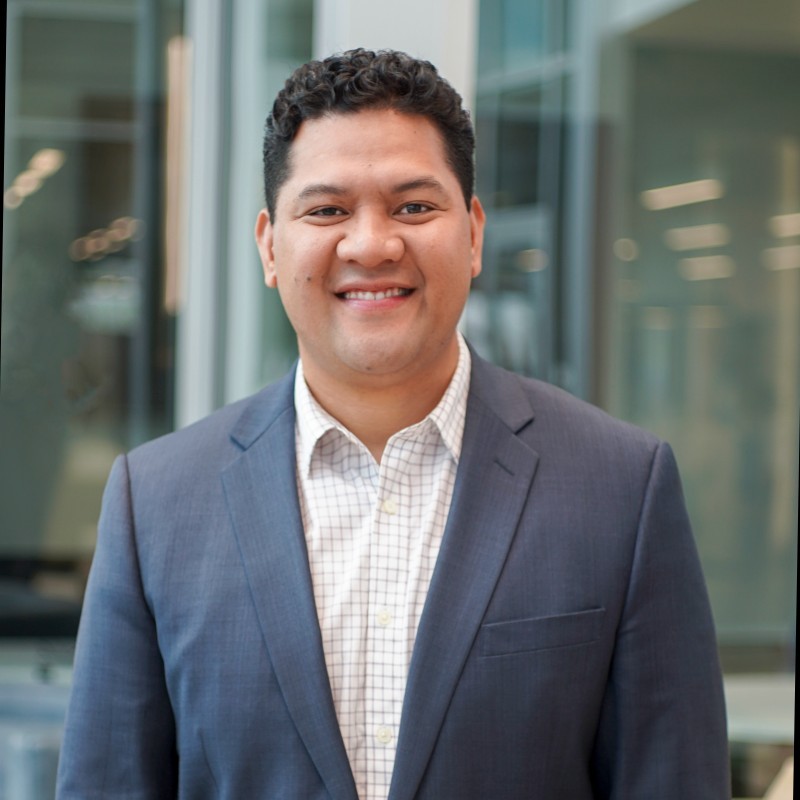 Recession Proof Your Future –

Invest in a Passive Income Strategy!
Don't let a recession derail your financial future – start building a passive income stream today!
Sign up now to see our Multifamily Properties!
The Essential Concepts of Passive Income
Most of us have some familiarity with the notion of quitting the nine to five with pools of money at our sides and sailing off into the sunset. While it sounds like a pipe dream to many, a few authors of the books in this list have literally been there and done it.
We're all here to show you how you can do it too. But that doesn't mean there isn't some serious work involved to achieve financial freedom. Here are a few principles that will help guide your journey to achieving your passive income lifestyle:
The concept of passive income is simple. Achieving a passive income lifestyle is not necessarily easy. It will require some effort and groundwork to get started.

Long-term residual cash flow is a product of sound decision-making and commitment to your goal.

You can make passive income in two ways: acquiring it or building it.

Automation and outsourcing are where residual cash flow transforms into pure passive income.
These four pillars set the tone for a realistic approach to getting a truly passive income. Keep these in mind as you build your perspective and mindset around financial success. Now, let's dive into the best passive income books to help guide your way to the future of your dreams.
Estate Syndication
– By TJ Lokboj

Tapping into one of the simplest ways to make a passive income, TJ Lokboj has created an accessible e-book to guide you through every step of multifamily and commercial investing. Lokboj is an entrepreneur and pioneer of lucrative multifamily real estate investing through the power of digital platforms. As the managing partner of Holdfolio, a real estate investment firm that leverages online crowdfunding, and cofounder of Syndication Pro, a SaaS solution for syndication management, he knows a thing or two about successful investing for passive income.
In this book, you'll learn everything you need to enter into multifamily syndication, including discovering the right property type, building a legal team, investor management, leveraging debt and equity, and a comprehensive assessment of the risks involved. Like any passive investment strategy, syndicating will take some work to set up. Although armed with Estate Syndication and Lokboj's expert guidance, you have the opportunity to tap into a booming and fruitful passive income future.
If you prefer a faster and simpler way to start earning passive income streams, you could consider becoming a hands-off syndication investment partner instead. Holdfolio offers a 100% passive investing solution that provides above-average returns, as well as investment portfolio diversification benefits and tax shields that can only be achieved by income-producing real estate investing. To earn recurring effortless money streams and gain equity in profitable real estate assets the easy way, give Holdfolio a call today.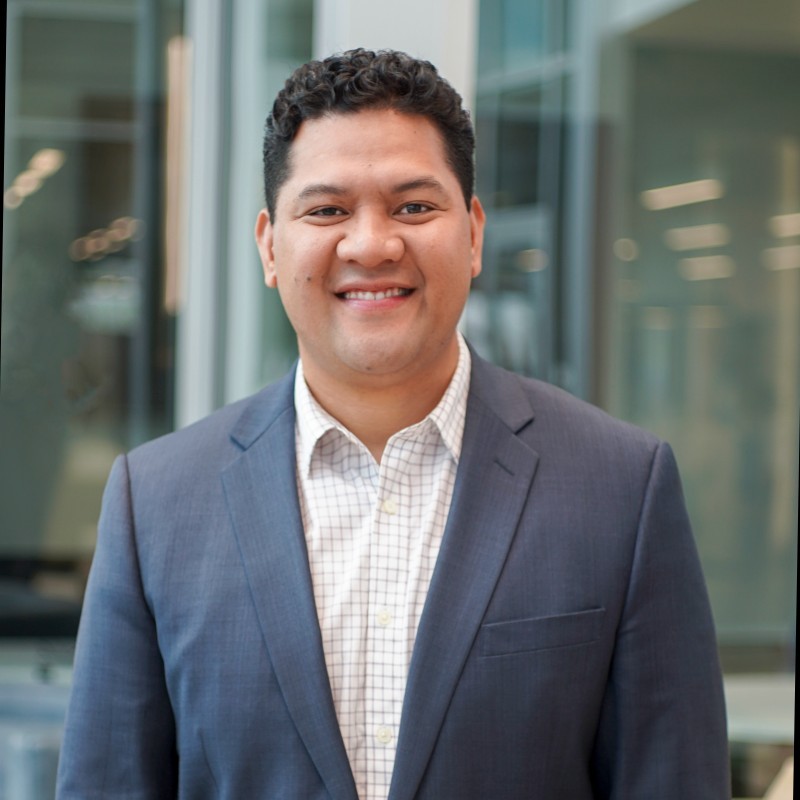 Recession Proof Your Future –

Invest in a Passive Income Strategy!
Don't let a recession derail your financial future – start building a passive income stream today!
Sign up now to see our Multifamily Properties!
Passive Investing Made Simple: How To Create Wealth And Passive Income Through Apartment Syndication
– By Anthony Vicino, Dan Krueger, and Gina Barbaro

Becoming a real estate investor and drawing residual income from a portfolio of income-producing properties managed by a third party has long been the bread and butter of passive income earners. However, many people fail to understand how it's more effective than earning distributions from index funds in their retirement portfolios. Passive Investing Made Simple is here to clear the air.
This book explains that while the prospects of actively crowdsourcing and managing a multifamily real estate syndicate sound (and typically are) rather intimidating, there are opportunities for passive investors to partake in the ride without putting in any effort. The book provides a step-by-step guide to building a passive income with multifamily syndication.
If the prospects of partnering with a non-professional investor make your eyes water a little, you can always become a passive partner with Holdfolio quickly and easily with as little as $20k in the bank. Simply create a profile on our online portal, select your investment, and deposit your money to receive quarterly passive income fast. 
The Lifestyle Investor: The 10 Commandments of Cash Flow Investing For Passive Income And Financial Freedom
– By Justin Donald

Justin Donald is a financial consultant and entrepreneur who has spent over ten years of his career focusing on real estate investing, rehabbing, and marketing. After personally investing heavily in real estate and successful operating companies, he has developed a series of original investment strategies to support the lifestyle you choose. These are known as lifestyle investment strategies.
The main idea discussed in the book is to replace your job with residual income streams by constructing an investment portfolio that produces sufficient cash flow in the present to fund your life. This is a direct contrast to the practice of investing in the stock market, for example, in hopes that your investment value will increase in the future.
This strategy allows you to choose whichever lifestyle you desire to live. According to the author, the lifestyle investor usually covers three stages: funding the bare minimum, funding your current lifestyle, then funding the lifestyle of your dreams.
Passive Income, Aggressive Retirement: The Secret To Freedom, Flexibility, and Financial Independence
– By Rachel Richards

Could you imagine quitting your job and thriving off passive income streams at the age of 27? That's what author Rachel Richards achieved, and she wants to teach you how you can get there too. Yes, even if you're 27+.
The book details over 20 effective passive income strategies that can empower you to leave your job and start making consistent long-term passive streams to support you and your family in the future. Richards emphasizes reducing psychological barriers such as stress and anxiety many of us tie to money. She encourages reaching a state where you have the flexibility to work when and where you want to.
In addition to drawing from her own experiences, Richards reaches out to other experts in the passive income spheres and tells relatable stories showing that the passive income streams are actually achievable. There is a level of risk that is not articulated in the book, which would be recommended to research and ensure you fully understand before embarking on any venture. Additionally, the book is not a step-by-step guide for generating passive income.
Fire Your Boss: How to Quit Your Job, Stop Selling Your Time, and Start Making Passive Income While Your Sleep
– By Jonathan Green

The labor market is one of the factors that keeps so many of us strapped to our desk job, dreaming about another way. Whether you want to achieve more freedom and flexibility in your lifestyle or create additional income to support your family, Fire Your Boss is an excellent book for those new to building a passive income. As the name suggests, it's also been a hit among those who want to escape their workaholic lifestyles.
Green begins by working through the limiting beliefs that prevent us from moving in that direction, from not understanding where or how to start to learn how to find the time to build a passive income stream.
You are then given a set of strategies and techniques to begin earning a passive income stream. The book also delineates a few common mistakes made by those first entering business. Green endows the possibility of reaching emotional and financial freedom, as well as the possibility of firing your boss and retiring on an island in the tropics as he did.
The 4-Hour Workweek – Escape 9-5, Live Anywhere, and Join the New Rich
– By Timothy Ferriss

As the name suggests, The 4-Hour Workweek is about making more money and working fewer hours. Ferriss describes his personal decisions, recounting his transition from the nine to five lifestyle to a more desirable work-life balance and explaining the concepts and philosophies that led him there.
The general idea discussed in the book is to take a passive income idea and turn it into an online business that you eventually remove yourself from by hiring remote workers or creating automated systems to do the work for you. Ferriss states that people should be effective rather than efficient. Drop shipping was one concept introduced by the book to illustrate this. In a nutshell, the idea entails getting your supplier to ship products directly to customers under your brand name to render inventory-keeping redundant.
The book discusses other notions such as the futility of gauging productivity by the amount of time spent working, as we tend to waste a lot of time. It also stipulates that something unimportant done well does not necessarily increase its value. A best-seller among passive income books, Ferriss introduces vital concepts and ideas to create a fertile ground for the passive income mindset.
Rich Dad, Poor Dad
– By Robert. T. Kiyosaki

Rich Dad, Poor Dad is an international best seller, still as relevant to passive income aspirants today as when it was first published over 20 years ago. It has been translated into multiple languages and recommended by the likes of Oprah Winfrey and Donald Trump.
Rather than offering a step-by-step guide to building a passive income, or a compilation of passive income ideas that can lead you to your desired future, this book focuses on nurturing an expansive mindset around wealth building. To transition from worker to wealthy, it's necessary to deconstruct and challenge the ingrained beliefs and habits we have learned from traditional thought about money.
One key conviction discussed in the book is how to make money work for you rather than working for money. While certain critics have proclaimed the book unrealistic, it'll certainly offer a fresh perspective on wealth building if that's the direction you want to pursue.
The Unemployed Millionaire: Escape The Rat Race, Fire Your Boss, And Live Life On YOUR Terms
– By Matt Morris

Author Matt Morris found himself unemployed, riddled with debt, and living out of his car at age 21. Only eight years later, he was generating multiple millions of dollars passively while traveling to more than 40 countries.
The book discusses Morris' journey to success and details the life decisions he made to achieve it. He overviews several principles that led him to the top and describes how you can adopt them to get there too. If you have a great passive income idea and seek a formula to build it into a multi-million dollar business, this book is worth checking out.
Matt demonstrates to readers that you don't have to have a huge amount of investment capital to start making money passively, and it's possible to achieve mammoth success without grinding at the office. The message advocates that you don't have to be particularly intelligent, rich, or lucky to achieve the dream. He engages in regular public speaking gigs and supports young, passionate entrepreneurs on their path to success.
Passive Income Freedom: 23 Passive Income Blueprints
– By Gundi Gabrielle

Passive Income Freedom is widely accepted as one of the best books on passive income, offering 23 tried and true, practical ideas to achieve financial freedom through residual income. If you're looking for some simple ways to earn $5,000-$10,000 monthly passive income from home, this is a great place to begin.
That's not necessarily to say that there isn't any work involved to start making passive income. Coming from a realistic school of thought, Gabrielle does not inspire a "get rich quick" or "beat the system" attitude. Instead, she offers a methodology and clear instruction on how to create passive income streams regardless of where you are starting.
Gabrielle presents valuable business tips and overviews of a range of risk factors involved in each project. She also provides additional resources to readers for further follow-up. With that in mind, these resources have been considered useful by some readers to understand the full scope of what's involved in each passive income method.
The Power of Passive Income: Make Your Money Work For You
– By Nightingale Conant

Nightingale Conant is well known in the spheres of self-improvement and has broken into the entrepreneurial scene by partnering with Entrepreneur Media. Together they have created an inspirational instruction guide to liberate you from the rat race.
Unlike other books on passive income, The Power of Passive Income tends to focus on the individuals' strengths and weaknesses to identify opportunities to earn passive income from your own source of skills and resources. The author teaches you how to recognize your capabilities and how they match passive income models. She then instructs how to derive strategies to help you reach your goals.
The idea of escaping the office and living your best life on your terms is not dissimilar to the messages denoted in many of the other books on passive income. However, what sets this apart is the internal approach to finding passive income opportunities: identifying within yourself where opportunities for cash flow lay, rather than scouring the external environment for cues.
Final Thoughts
Creating a passive income is one of the best ways to earn money. Whether you're working towards your dream lifestyle, working fewer hours, or want to retire early, residual cash flow is one of the most effective ways to accomplish this.
A great place to start building your passive income is reading books written by those who have done the hard yards and designed new ways to achieve the dream. They teach us about principles and concepts involved, risk mitigation, and how to overcome challenges so we may use their learning and carve our own way to our dreams.
Building a passive income lifestyle is not necessarily easy, though. It takes a combination of time and dedicated effort to get to the end goal. If you're looking for a head start on your passive income lifestyle, Holdfolio crowdfunding investments offer a simple solution to begin your journey today. By becoming a passive partner, you can access the lucrative returns of multifamily real estate straight away. With entry as low as $20k, passive income is accessible to any investor. Get in touch with Holdfolio to learn how to make hands-off income the easy way.